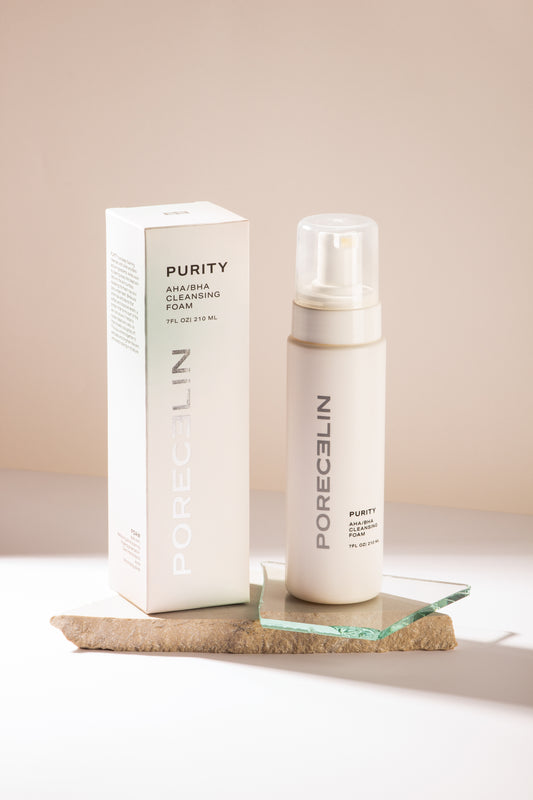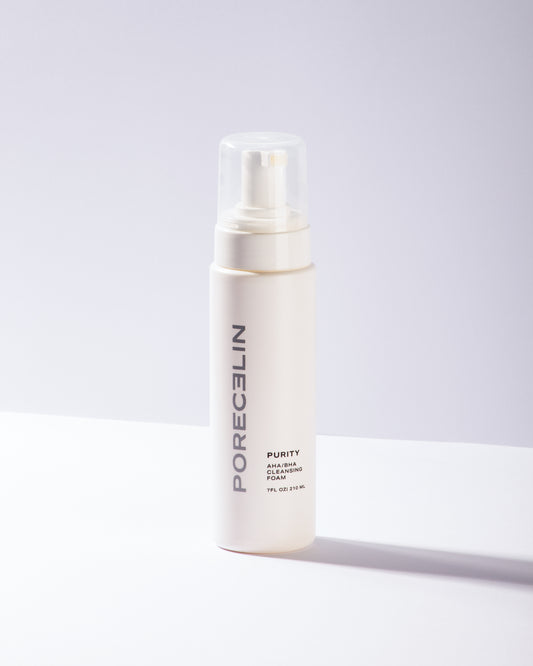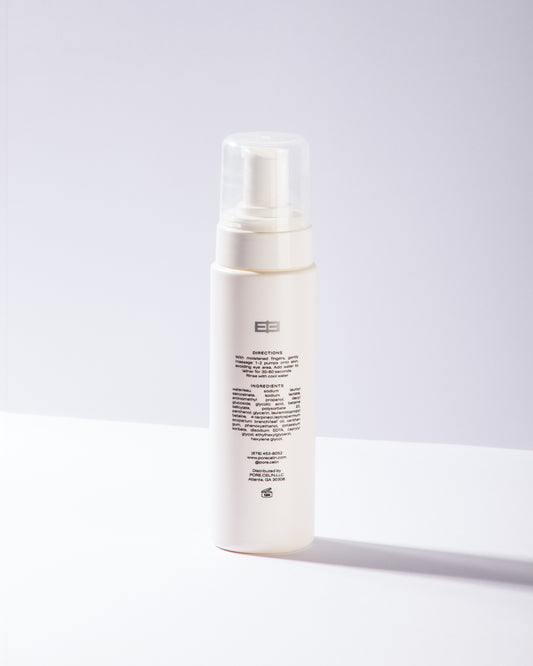 Purity AHA/BHA Cleansing Foam
Description

A foaming cleanser with AHA and BHA active ingredients.

AHAs work by peeling away the dead skin cells on the skin surface, revealing the fresh new skin cells underneath.

BHAs are chemical exfoliators that soften and dissolve keratin, a protein that forms part of the skin structure. It helps to loosen dead skin cells, so they're easily sloughed off.

This duo works together to exfoliate and brighten the skin while also locking in moisture. 

Foam aids with:

Reducing acne scarring
Hyperpigmentation 
Dark marks/spots
Acne
Minimizing pores




 
My favorite cleanser ever!
This cleanser has tremendously helped my skin! It's gentle, yet effective and smells so refreshing. I struggle with hormonal acne at times and this cleanser has not only helped clear it up but also prevents future breakouts. Amazingggg. 🫶🏼
BOMB
This was my first full day using all my products and I'm in love my face isn't oily at all .
I'm a forever customer
The best cleanser hands down
This cleanser has done wonders in my skin! I suffered from hyperpigmentation and acne for years and couldn't find a solution, I'm so happy I discovered this cleanser.
My favorite cleanser!
I have literally ditched all of my other skincare cleansers because they don't compare! I have been using this product for over a year now and I can see such an improvement with what once was acne scaring.